PREMIER will exclusively show "Assault" by Adilkhan Yerzhanov
1 august 2022
On August 4, the PREMIER online cinema will host the premiere of the film "Assault" by one of the most original directors of Kazakhstan, Adilkhan Yerzhanov, about the seizure of a school in Karatase. The project was shot in partnership with Boris Khlebnikov, Alexander Plotnikov and Natalia Drozd. The main roles were played by Azamat Nigmanov, Alexandra Revenko and Nurlan Batyrov. The film was presented at the International Festival in Rotterdam.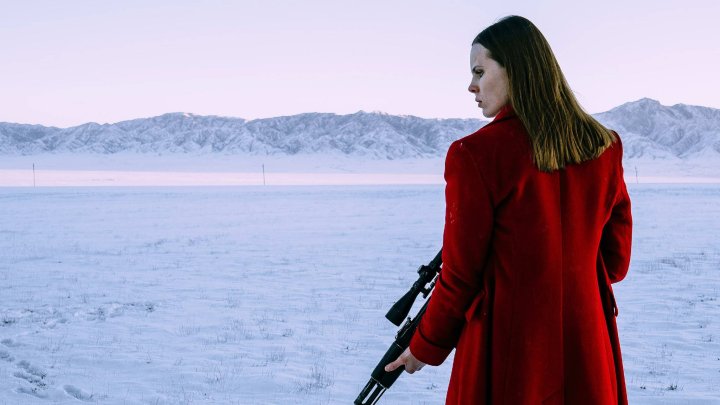 According to the plot of the film, unknown people seize a school in the village of Karatas, but do not make any demands. Due to a snowstorm, communication problems arise, and local police cannot call for reinforcements from the city. Schoolteacher Tazshi understands that in this situation, you can only count on yourself. Together with a group of parents whose children are being held hostage, the teacher decides to take the criminals by storm, because the bill goes by minutes, and there is nowhere to wait for help.


"Assault" should not be associated with any real events. This is a psychological, not a journalistic movie.​ Also, this is not a standard action about the release of hostages. It's not about fighting bandits, but about fighting with yourself.
The "Assault" can be viewed in an existential way: a person must make a choice, and the main struggle takes place inside, introspectively. I like the fashionable definition of "slowberner", it seems to me very suitable as a genre definition of this picture.
My previous film "Atbay's Fight" was in the program of the Yakut International Film Festival. Boris Khlebnikov was the chairman of the jury at that time. I was lucky, he paid attention to the "Fight". And then my producers came to his studio, offered the script of "Assault" and cooperation. On the part of Khlebnikov and his colleagues — we have a large production team, there was absolute understanding and freedom of creativity, for which I am especially grateful to him. "Assault" is a symbiosis of Kazakh and Russian cinema. Including acting experience. I really enjoyed working with Alexandra Revenko, who played the main (and only) female role here. It has an absolute naturalness, simplicity. It helped a lot. I am glad that our film, a few months after the premiere at the Rotterdam Festival, starts at the online box office," comments Adilkhan Yerzhanov, the screenwriter and director.
The drama "Assault" will be available exclusively to subscribers of the PREMIER online cinema from August 4.