Bezsonov will launch an investigation on January 16 at 20.00 on NTV
16 january 2023
On January 16, the premiere of the historical detective "Bezsonov" will take place on NTV.
The action of the series will unfold at the beginning of the XX century in the capital of the Russian Empire – St. Petersburg. The main role in the film – the detective genius Nikolai Bezsonov - was played by theater and film actor Denis Nurulin.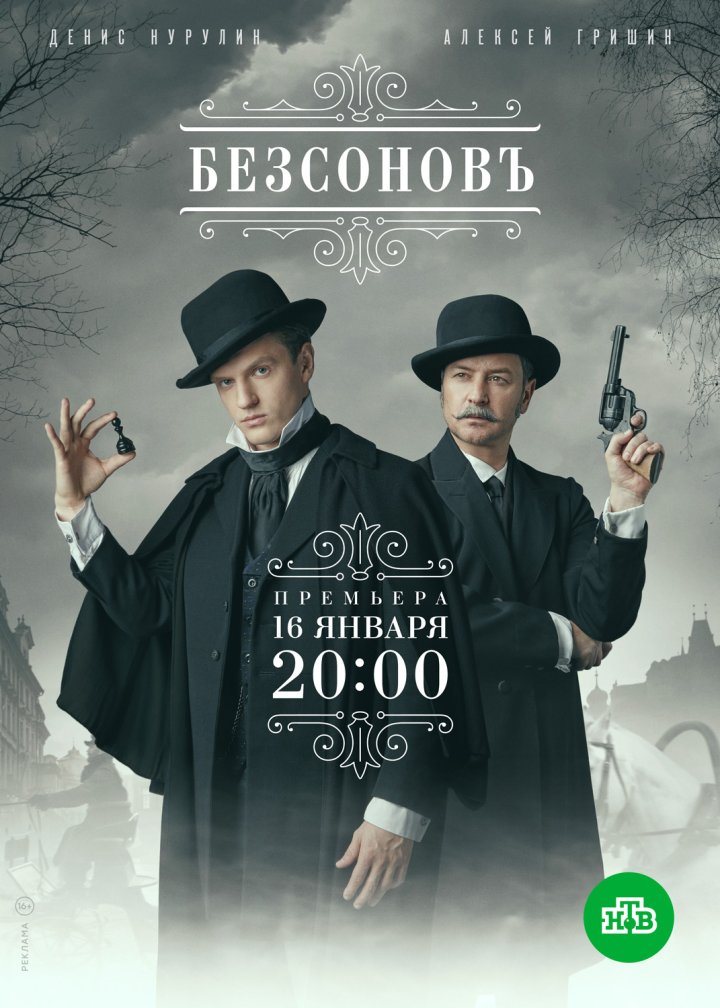 A young man from a noble noble family of the Bezsonovs – Nikolai – by chance and at the behest of his heart becomes an ordinary official of the detective police. His colleagues accept him coldly, and only an experienced official Pyotr Romanovich Shchukin (Alexey Grishin) sees in the young man a future star of the investigation. Together they are trying to uncover a chain of mysterious and dangerous crimes committed either in the city slums, or in the boudoir of a socialite.
For the first time, viewers saw the project in 2020 as part of the first international online market for audiovisual Russian content, Key Buyers Event: digital edition, where a screening of the historical detective took place. In 2022, "Bezsonov" was released on the Japanese channel AXN Mystery Channel, and also within the framework of the SVOD service AXN Mystery on demand became available to subscribers of five online services.