LOOK FILM is a film company engaged in producing and producing television, fulllength feature films and short films.
LOOKFILM is a film company engaged in the production and production of television, full—length feature films and series.
Founded in 2010.

Head of the company: Alexander Plotnikov
General Director: Vladislav Momdjian
Creative producers: Boris Khlebnikov, Natalia Meshchaninova, Alexey Popogrebsky, Anna Parmas, Avdotya Smirnova, Bakur Bakuradze, Denis Klebleev, Andrey Proshkin
Leading producers: Anna Tikhonova, Anastasia Kulikova
The main activity of the film company is the production of television series and feature films.
Among the most famous projects: "Assault", directed by Adilkhan Yerzhanov (2022), "Barabashka" (2022, TV series, directed by Alexander Sobichevsky), "Unreality" (2021, TV series, directed by Anna Parmas), "My Mom's Penguins" (2021, TV series, directed by Natalia Meshchaninova), "Survivors" (2021, TV series, 2021, directed by Andrey Proshkin), "Kidney" (2021, TV series, director: Maria Shulgina), "Nuuccia" directed by Vladimir Munkuyev (2021), "Captain Volkonogov Ran" directed by Natasha Merkulova, Alexey Chupov, (2021), "Dead souls" (2020, TV series, directed by Gregory of Constantinople), "An Ordinary woman" (two seasons, TV series, 2017 -2019), directed by Boris Khlebnikov (first season), Natalia Meshchaninova (second season), "Thunderstorm", directed by Grigory Constantinople (2019), "Buy Me" directed by Vadim Perelman (2017), "Chernobyl: Exclusion Zone." (2014, TV series, directed by Dmitry Kiselyov).
Last news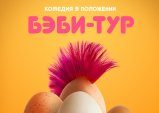 19 march 2023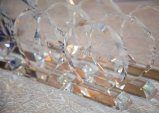 13 march 2023
Prizes

and awards

t/s "An Ordinary woman", directed by B. Khlebnikov (2017 – 2019)
• National Film Award "Golden Eagle", 2019 in the nomination Best mini-series up to 10 episodes inclusive "An Ordinary woman"
• TEFI-2019 in the nomination Best television film/series "An Ordinary woman"
• APKIT 2018 in the nomination Best television mini-series "An Ordinary woman"
• Séries Mania International Festival 2018 – Anna Mikhalkova Best Actress

x/f "Thunderstorm", directed by Constantinople (2019)
• The main prize of the International Festival in Milan 2019

"Nuuccia" directed by Vladimir Munkuyev (2021)
• Prize "For the best director" of the 32nd Open Russian Film Festival "Kinotavr", Russia, 2021
• Grand Prix in the section "East from West" of the 55th International Film Festival in Karlovy Vary, Czech Republic, 2021
• Winner of the Works in Progress Awards program in the Post Production Awards category at the Tallinn Dark Nights Film Festival, Estonia, 2020
• Award of the Guild of Film Critics and Film Critics of the RF IC in the nomination "Captured Time" (best feature, non-fiction, animated film), Russia, 2021

"Captain Volkonogov Ran" directed by Natasha Merkulova, Alexey Chupov, (2021)
• The film premiered in September 2021 at the 78th Venice Film Festival. The picture is the Audience Award of the 32nd open festival "Kinotavr" (2021),
• "Best Feature Film" of the XXX Philadelphia International Film Festival • Golden Unicorn Award (2021) in the categories "Best Film", • "Best Screenplay" and "Best Actor"
• Awards of the Russian Guild of Film Critics and Film Critics "White Elephant" in the categories "Best Film", "Best Male Lead" (Yuri Borisov) and "Best Supporting Actress" (Natalia Kudryashova).

"Assault", directed by Adilkhan Yerzhanov (2022)
• The film is a participant of the 51st International Film Festival in Rotterdam
• Grand Prix and Critics' Prize of the II MIFF in Reims
• Grand Prix of the Los Angeles Asian and Pacific Film Festival