LOOK FILM
LOOK FILM is a film company engaged in producing and making television, full-length and short-length feature films.
Our priorities are producing, running and promotion of our own and our partners' film projects with the potential of participation in the Russian and international film festivals.
In the near future LOOK FILM plans to reach the level of international distribution and cooperation in coproduction.
Last news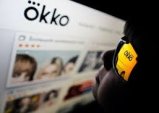 23 october 2019