Filming of the detective drama "The Exorcist" with Kirill Kyaro in the title role has begun
27 may 2022
This is a detective drama about a "duel" between a psychiatrist and a patient who suffers from obsessive thoughts that are dangerous to others. The series is produced by KION and the LOOKFILM film company. The script by Alyona Zvantsova, starring Kirill Kyaro, Daniil Strakhov, Nikolai Schreiber, and Shamil Khamatov.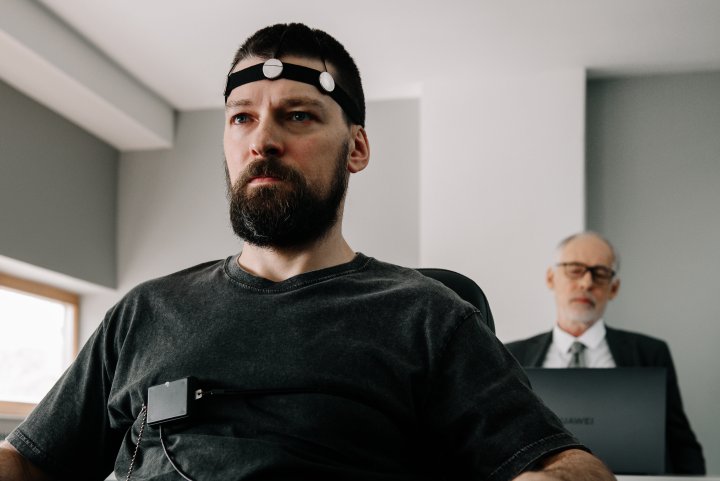 The main character of the series is a successful psychiatrist Alexey (Kirill Kyaro), who practices in a private medical center. One day an unusual patient comes to see him — businessman Vladimir (Daniil Strakhov), suffering from obsessive thoughts. At the same time, the famous and eccentric pianist Konstantin Zobnin (Shamil Khamatov) has a daughter who disappears, and then another girl disappears. Alexey suspects that the patient may be involved in these crimes - and transmits information about him to law enforcement officers. This step starts a chain of tragic events, from which all the heroes of this story will suffer.
"The Exorcist" is a series about how the "devil" hides in each of us, but the question is whether we give him absolute freedom or fight him. Each of the heroes of the series is obsessed with the search for truth and justice, and this is the case when the road to hell is laid out with good intentions.
Kirill Kyaro, actor, performer of the main role: "I have long wanted to work seriously and fully with director Fluza Farshkhatova. We have already worked together, but it was the first time we managed to dive into such an interesting deep story together. There is about friendship and betrayal, about fear and courage, about guilt and the presumption of innocence. I was fascinated by the script of Alyona Zvantsova! Her characters are ambiguous and not cliched. Such heroes are interesting to study. The story is always unexpected with a famously twisted plot. It is interesting to scrupulously analyze such material, to look for hidden meaning in each line."
Fluza Farkhshatova, director of the project: "In David Lynch's Twin Peaks there is such a phrase "owls are not what they seem." This story attracted me with its depth, versatility and multi-genre. One of the key themes of the series is the idea that every person has their own "other person", whose existence you may not know until an event happens to you that will change your life, open the doors to secret desires, fears and make you do things that you are even afraid to think about. Starting as a detective, this project has moved into the genre of a subtle psychological drama for an intelligent, inquisitive viewer who will see in it complex, ambiguous characters who are trying to figure themselves out."
Alexander Plotnikov, producer: "The script of The Exorcist was written by Alyona Zvantsova, whom the viewer knows very well from such hits as "Thaw", "Particle of the Universe", "Heavenly Court" and many other projects. She is masterfully able to keep the viewer in the field of human passions. And, of course, we, LOOKFILM, are happy to join a new project based on her script, especially since this is a psychological thriller genre that is very interesting to the audience."
Natalia Isakova, creative producer of MTS Media/KION: "This is a story that unproven guilt is not a crime, as well as the most wrong thoughts, as long as they remain only thoughts. This is a highly humanistic series about the human right not to be like everyone else, about the fact that each of us hides our problems and fears behind the front facade, and absolutely healthy and flawless people simply do not exist..."
The series "The Exorcist" will be exclusively available in the online cinema KION.