The filming of the film "Summer is over" with Yura Borisov and Makar Khlebnikov has begun in Yakutia
19 july 2022
The production is carried out by the film companies LOOKFILM, "PLACE OF POWER" and the online cinema KION.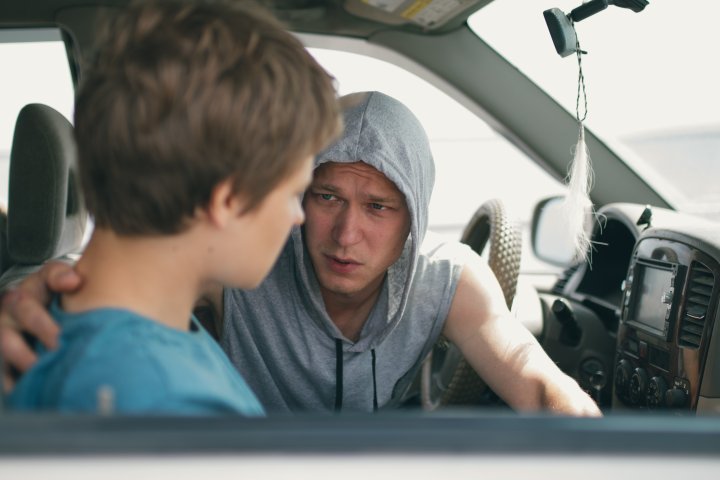 A young guy Kesha returns to the village after a long absence. His father and Tim's younger brother are waiting for him. Kesha is twenty—seven. He has a deadline behind him. He's back and just wants to live — find some kind of job, save up some money, and then decide what to do next. The youngest Tim is only seventeen. He has a school behind him, he dreams of going to college — on a "budget". And everything seems to be going according to plan. Tim gets high scores at the entrance, Kesha gets a job in a gold mining artel. But very quickly Kesha is "thrown" by prospectors and he remains without a job and a future and decides to take revenge. He steals the gold and goes on the run. But not alone, but together with his younger brother.
The project was directed by Maxim Arbugaev and Vladimir Munkuyev. The author of the script is Vladimir Munkuyev. Vladimir Munkuyev's previous film "Nuuccia" received the Grand Prix of the EastoftheWest program of the 55th International Film Festival in Karlovy Vary a year ago, as well as the prize for the best director of the 32nd Russian Film Festival "Kinotavr". "Summer will End" is the debut in a feature-length feature film of cinematographer and documentarian Maxim Arbugaev, his previous documentary "Genesis 2.0" (China, Russia, USA, Switzerland, South Korea) received a special jury prize for the best cinematography in the international documentary film competition at the Sundance International Film Festival (USA), 2018).
The performers of the main roles are Yura Borisov ("Captain Volkonogov Ran", "Compartment number 6", "Accomplices", "Epidemic -2"), Makar Khlebnikov ("My Mom's Penguins", "Three minutes of Silence").
Alexander Plotnikov, producer:
"We liked the story and the script, we did not doubt for a second that the film should be launched. The idea - a case from life was brought to Volodya Munkuyev, with whom we worked on "Nuuchche", directed by Maxim Arbugaev. He said that he wanted to make such a movie as a director, and Volodya agreed to write a script. By that time, Maxim was already an accomplished documentary filmmaker, almost all of his works were bought by National Geographic, who collaborated with him both as a director and as a cameraman. When the story was written, it became clear that this is a complex and difficult staged work. The guys decided to shoot together, and Maxim is still not only as a director, but also as a director of photography. And when it all came together, it seemed to us that this was the perfect tandem."
Boris Khlebnikov, producer:
"For me, this is a story in a sense - anti "Godfather" and anti "Brother". These are two wonderful films that I really love. Our film is also about the fact that your brother's fate is not your fate. Your life should not be consumed by your brother and ruined. I thought it was honest and interesting."
Valery Fedorovich, producer:
"Filming takes place entirely in Yakutia, we want to shoot some scenes in the very north — on the ocean. This is a big expedition. We are glad that another of our projects is being filmed in these parts. Most Russian TV series and films are shot in Moscow or around the Moscow Ring Road, rarely when cinematographers go other ways. And here nature is one of the main characters of the film, even reading the script, you see how, depending on what happens to the brothers, the landscape changes, everything begins in a quiet village, and in the finale – wild land, ocean, infinity."
Evgeny Nikishov, producer:
"This is a drama, a road movie, and a philosophical parable rooted in the biblical myth of Cain and Abel. An eternal story about an older and younger brother, about freedom and choice, about the nature of good and evil. It seems to me that this archetypal story is especially relevant now."
Igor Mishin, Producer, CEO of MTS Media/KION:
"KION online Cinema consistently implements a direct investment program in Russian cinema. We offer our viewers strong human stories, first of all, about relationships in the family circle, with relatives and friends. The new painting by Vladimir Munkuyev and Maxim Arbugaev does not trivially reveal this topic — it is a story about two brothers who seem doomed to go through life shoulder to shoulder. This is Yura Borisov and Makar Khlebnikov, who is already familiar to a wide audience from the famous KION series "My Mom's Penguins".