Okko and LOOKFILM are shooting a sequel to «Survivors»
9 june 2023
The online cinema Okko and the LOOKFILM film company are shooting the continuation of the original drama series "Survivors", directed by Evgeny Emelin, and the creative producer was Andrey Proshkin.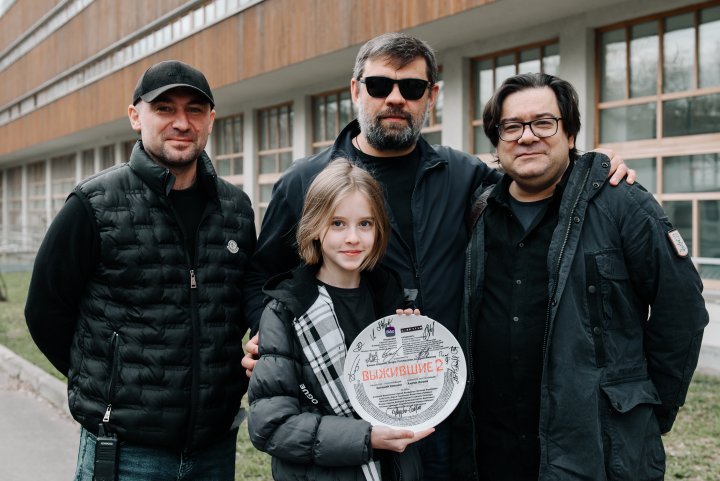 The post-apocalyptic universe of "Survivors" will be replenished with the main series consisting of 8 episodes of 50 minutes and 5 independent web series consisting of episodes of up to 10 minutes, where other characters act in a familiar reality.
The new season of "Survivors" from producers Alexander Plotnikov and Boris Khlebnikov will tell about a world on the verge of disaster, gripped by an unknown disease to science. Bakur Bakuradze is also in the production team of the web series line. "Circles", "Grandfather", "Interrogation", "Pregnant" and "Steppe" will continue to immerse viewers in the universe of "Survivors" in parallel with the narrative of the main series.
Cities have been emptied, factories have stopped, the surviving people are united in small settlements. They graze sheep, drive alcohol to buy off local bandits, and constantly struggle with sleep. Anyone who sleeps for more than two hours is waiting for lethargy and death. Residents of one of the villages will find out that there is a city where they have found a way to wake up from sleeping sickness. They are ready to give up everything for the sake of a vague hope for a happy future. But guests are not welcome in the city. It turns out that after waking up, people change — wives stop loving their husbands, and mothers don't feel anything for their children. Society splits into the sleepless and the chosen — the awakened. In the new season, new characters of the story will be added to the already beloved heroes performed by Alexey Filimonov, Daria Savelyeva, Valentina Lukashchuk, Vitaly Kornienko, Evgeny Koryakovsky, Anna Slyu and Sergei Bondarchuk, whose roles will be played by Marietta Tsigal-Polishchuk, Fedor Lavrov, Dmitry Kulichkov, Anton Filipenko, Evgenia Kregzhde, Sergey Volkov, Kirill Nazarov, Tasha Tsvetkova and Alexey Shevchenko
At the 10th annual "Made in Russia" award, the first season of the TV series "Survivors" became the winner in the category "Remote from free time" (movies and TV series). At the IV National Award in the field of the web industry, "Survivors" were awarded two awards: in the category of Pro Movement (in the nomination "Best poster of the series") and Pro Content (in the nomination "Best Internet series, with an episode running time of less than 24 minutes" (for a web anthology to the main series).
According to the results of the premiere of 2021, the project got into the audience top 10 among the series, being in 3rd place. At the moment, the series in Okko has been watched by more than 600 thousand unique users about 6 million times.
Filming of the second season of the TV series "Survivors" will take place in Moscow and the Orenburg region and will last until mid-July 2023.