Filming of the dramedy "The Lesser Evil" directed by Виктор Шамиров has ended
20 appril 2022
This is a sincere chamber story about the search for the perfect relationship. The project was directed by Viktor Shamirov ("Big Second", "This is what happens to me"). LOOKFILM and KION (MTS Media) are engaged in the production of the project.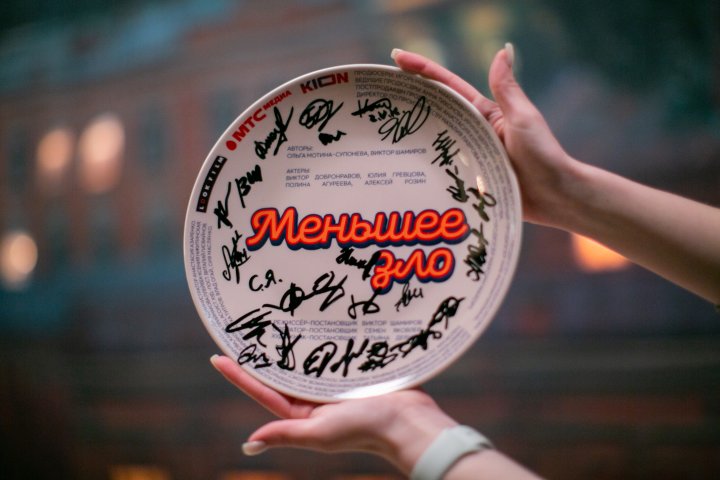 The main characters of the picture are a married couple, Vika and Maxim. Their relationship has long lost passion. Maxim is trying to return the old intimacy to the relationship. He is ready to have a child, but, unfortunately, is infertile. Maxim tells about the problems to Pavel, his wife's former lover.
Pavel's girlfriend Alice offers him to become a donor so that Maxim and Vika have a child. However, after that, Pavel must disappear from the life of the family. The hero seems to agree with this condition, but over time he realizes that Vika is the main woman in his life, whom he cannot leave. In an attempt to sort out a complicated relationship, all four go to a music festival. There the heroes will have to make important decisions about the future…
Viktor Shamirov, director: "The lesser evil is the adaptation of the play in three small series. Two men and two women meet for dinner, during which a family secret pops up and puts everyone in a very awkward position. A story about the necessity and impossibility of making the right choice."
The main roles in the series were played by actors Alexey Rozin, Viktor Dobronravov, Polina Agureeva and Yulia Grevtsova. The film was directed by Viktor Shamirov.
The authors of the script are Viktor Shamirov, Olga Motina-Suponeva.
The producers of the project are Igor Mishin, Alexander Plotnikov, Maxim Filatov. Creative producer — Natalia Isakova, leading producers — Irina Shcherbovich-Evening, Anna Tikhonova.
The series "The Lesser Evil" will be exclusively available to subscribers of the online cinema KION.